---
The average American will move 11 times in their lifetime. Some will move for family, for employment, for new opportunities, and some for adventure. Whatever the reason may be, it's safe to say people stay on the move, and you now fall into that category. 
It's not a secret that few people like moving even though they do it often. It's stressful, time-consuming and costly. Not to mention all of the cleaning that is involved at the end of the long process. 
Luckily, there is one investment you can make to make your move a tad bit less stressful and a whole lot smoother — choosing comprehensive move in move out cleaning services. 
Although it may seem like an investment in the beginning, the benefits that come from having move in and move out cleaning services will make them worth every penny. Check out some of them below.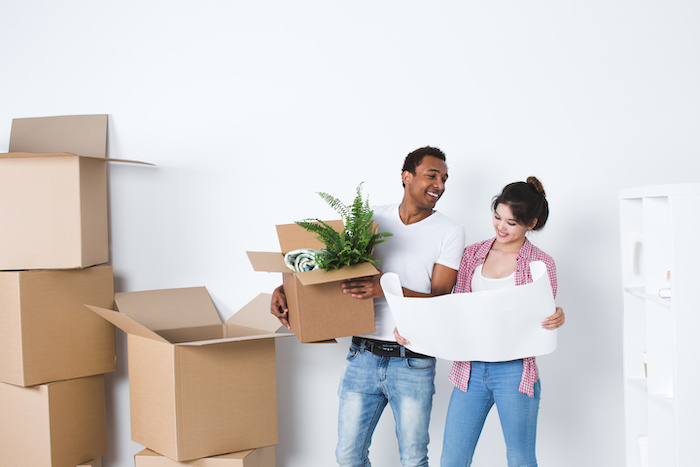 Renters Are Better Protected
When you move out of a rental you're usually in charge of two main things: making sure things aren't broken and deep cleaning the space properly. In many cases, if your space isn't cleaned properly, you won't be able to get your security deposit back. 
With our move out cleaning services, you'll be able to show your landlord that you had your space cleaned by cleaning experts. This allows you to be confident in getting your security deposit. We can even give you receipts and a detailed list of what we did if necessary. 
Time for More Important Tasks
During a move, there is a multitude of tasks that need to be completed outside of cleaning. Although some may seem small, they'll eventually catch up to you if you put them off for a long time. 
With professional house cleaning, you'll have more time for important tasks to be complete such as:
Closing accounts

Signing up for new local memberships

Moving utilities

Changing your mailing address 

Transfer (or cancel) renters insurance
You'll also have time to complete home inspections and close on one or both homes if needed.
Your New Space Will Be Ready to Go
When you move into your new home, all you want is for everything to be in order and ready to go. The thought of having to unpack, put everything where it needs to go, and then clean to make you feel comfortable can be overwhelming. 
Our move in cleaning service gets rid of this worry and focuses on saving you time through the power of cleaning. We'll give your new home a once over from top to bottom, helping make it organized and safe. This will allow you to relax once you move in fully. 
Your Immune System Will Thank You
Allergens and germs lurk in plain sight. On surfaces, door handles, doorknobs, lights switches, and more. And don't even get us started on the kitchen and the bathroom. 
If you've had multiple people coming in and out of your new home, it would be a good idea to hire a cleaning service for your move to help protect your immune system. If you have professional cleaners on your side, they'll clean to ease allergies and kill germs, as we do here at Housekeeping Maid Easy. 
Specifically, in the wake of COVID-19, having your new space disinfected will be essential. And there's a difference between cleaning and disinfecting, which is why letting the professionals handle it is the best option. 
Time for Exploring and Decorating
When you move to a new area, it's always so exciting! From new food to try to new places to visit, all you want is to have time to explore. On top of that, you're probably itching to decorate! And who could blame you? It's your chance to make your new house feel like home in every aspect possible. 
Unfortunately, you won't be able to do either of those things right away if you're more worried about deep cleaning every square inch of your new space. However, with moving cleaning services on your side, you can start exploring the second you move in while the professionals handle the rest. 
As locals here at Housekeeping Maid Easy, we might even have a few options to recommend you go explore first. 
Housekeeping Maid Easy Is Here to Help
Our professional cleaners are homeowners just like you. We understand the struggle of moving. This is why we made our comprehensive move in move out cleaning services with community members like you in mind. 
Our moving services will be the one thing you can count on during your move. We'll clean and disinfect your new home, making sure you avoid germs from others, get your security deposits back and have one less thing to worry about during your new life change. And with our COVID policy in place, you won't get a better clean — or better protection — than from us. 
Reach out to us today to request your free quote on moving services.